PanelTrac® Guide
best for kids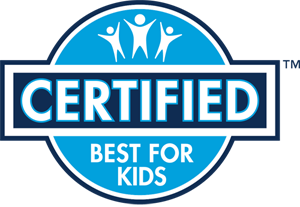 certified best for kids
For a Best for Kids certified product, make sure to select cordless control type.
modern and sleek styles
natural and nature inspired
All Levolor Natural Shades fabrics are also available in PanelTrac® for perfect coordination in your home. Additional fabric textures inspired by nature create a touch of unique beauty and casual elegance to any window.
elegant sheers
Elegant colours and textures that complement your home's décor. Sheer fabrics filter direct, harsh sunlight and can provide a subtle backdrop.
perfect light control
Light Filtering fabrics allow light to softly filter into the room, and is ideal for rooms where you would like soft illumination, such as a dining room, living room or sunroom. Room Darkening fabrics provide the perfect amount of light blocking and privacy for a bedroom, nursery and media room. Blockout fabrics provide maximum light blocking.
solar screens
Solar Screens reduce glare and heat, without sacrificing the view. Darker colours provide a more transparent view, while lighter colours provide more privacy.
where to use
wall mount
Use wall mount on larger windows or patio doors.
ceiling mount
Use ceiling mounted shades in lofts, large rooms or on large windows.
inside mount
Use inside mount for all size windows and doors.
standard features
easy operation
Open or close the shade by simply pulling the cord.
individual wheeled carriers
Each panel rides on an individually wheeled carrier for effortless operation.
multiple draw options
The panels can draw to a single side or from the center. Standard sewn-in weights provide perfect drape.
View available options.
added touches
Easy Change Panels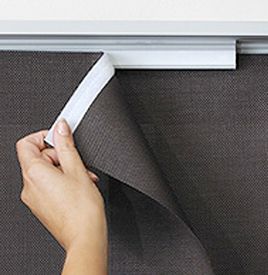 Easy change panels. Purchase extra panels for a new look or season. Use extra panels as accents for special occasions or décor changes.
Valance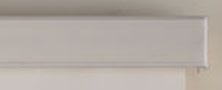 Choose a DesignLine™ Valance with coordinating fabric insert to hide the headrail.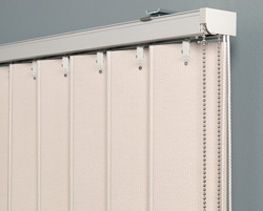 No Valance
Cordless Wand Control
Select a Wand for cordless control. The wand finish is preselected to coordinate with the fabric.