Insulate Your Windows for Year-Round Savings
Keeping the home cool in the summer and warm in the winter can be tough to do without breaking the bank, especially because of windows. While they provide your home with natural light, views inside and out, and architectural detail, windows do not provide the best insulation because they are made of glass.
Fortunately, there's a simple solution for insulating your windows: cellular shades. These energy-efficient shades help block the transfer of air in and out of your windows, which keeps the inside of the home comfortable during hot and cold seasons. Not only do cellular shades help provide year-round comfort, they help homeowners achieve year-round savings because they work to retain that precious air-conditioned or heated air from escaping.
Cellular shades are especially ideal for rooms that are difficult to keep well cooled or heated because of high ceilings, large or drafty windows, or appliances that generate heat like stoves, TVs, and dryers. With varying light control options, you can opt to gently soften light with light filtering shades, enhance privacy and darkness with room darkening fabric, or do both with our two-in-one Day/Night style that has both a light filtering and a room darkening fabric.
So how does it work? Let's break it down.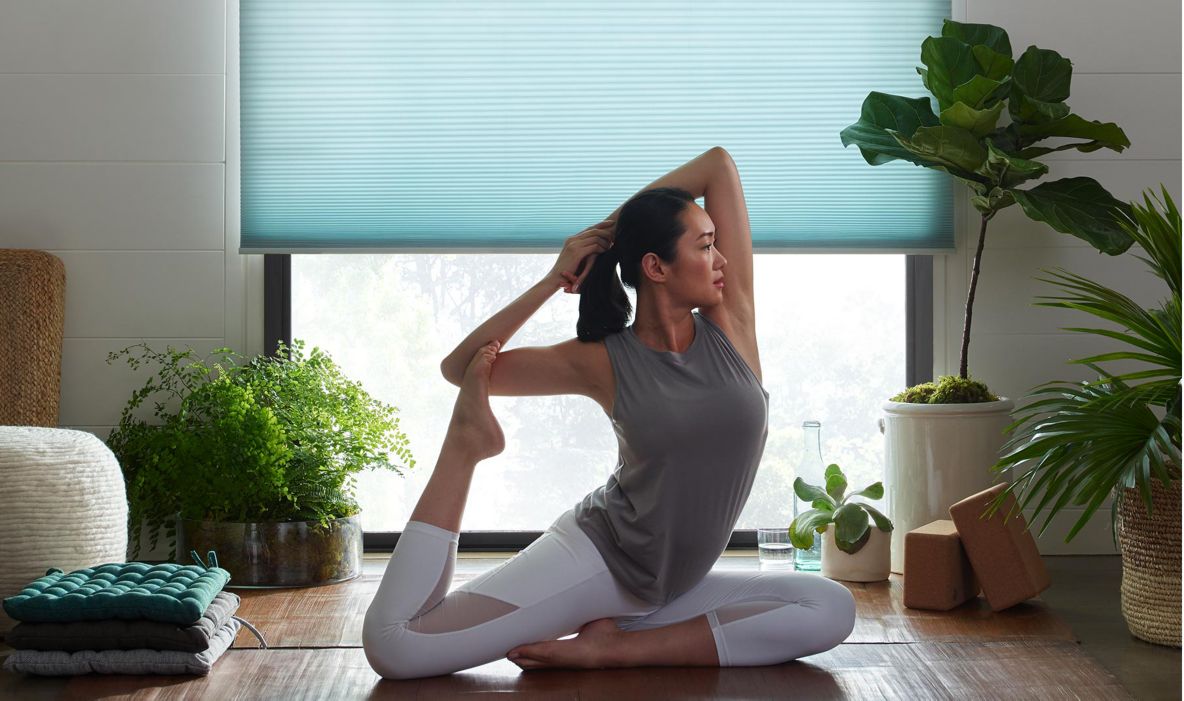 Looking Good, Feeling Good
In addition to making a room feel more comfortable, cellular shades can transform the look of a room with their beauty. Our custom cellular shades are offered in more than 200 colors and textures to coordinate with your style, ranging from classic Snow White to vibrant Marine Blue to sophisticated Mocha Brown.
Are you ready to update your home for year-round comfort? Click here to browse our entire collection of beautiful cellular shades.